Ambulance Service Medal (ASM)
Published: 4 November 2021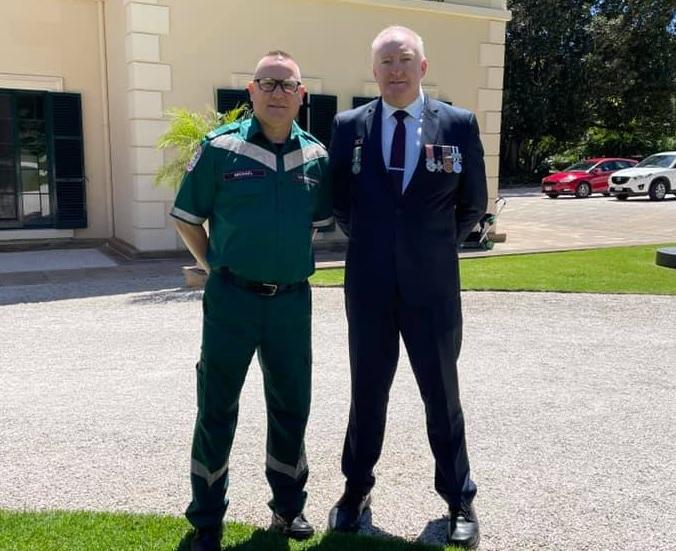 SAAS Clinical Team Leader and paramedic, Michael, has been recognised with the Ambulance Service Medal (ASM) in the 2021 Australia Day Honours List and presented with his award by Her Excellency the Honourable Frances Adamson AC.
The Australia Day Honours List recognises the outstanding service and contributions of Australians across all walks of life and industries.
Michael has served SA Ambulance Service for over 30 years in both metropolitan and country regions.
Michael has demonstrated exceptional dedication and commitment to SA Ambulance Service and is a worthy recipient of this award. We are so incredibly proud of his efforts, and his ability to go above and beyond to make a difference to his community.