Ambulance Service Medal – our 2022 icons
Published: 26 January 2022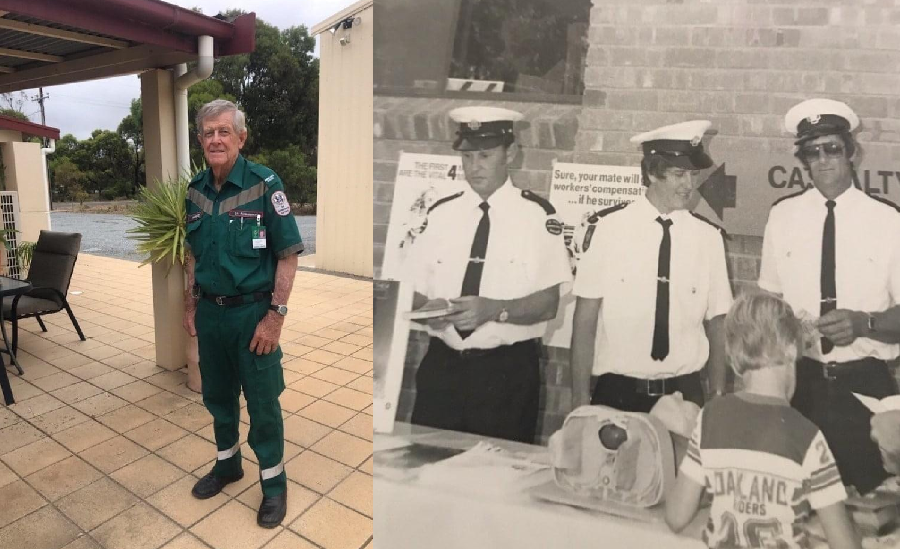 Two SAAS members have been recognised by being awarded the Ambulance Service Medal in the Australia Day Honours List. The Australia Day Honours List recognises the outstanding service and contributions of Australians across all walks of life and industries. The Ambulance Service Medal was implemented in 1999 to recognise distinguished service by the women and men of Australia's ambulance organisations.
Our Australia Day 2022 Ambulance Service Medal Recipients are:
Nichole Bastian who has held many roles in her 17 years at SAAS, both on road and off. Nichole is currently the Operations Manager for our Emergency Operations Centre. Nichole is renowned for providing exceptional frontline services to South Australians, both directly and through her leadership and expertise. Nichole has been a strong and innovative advocate for SAAS in a range of national forums, and a liaison with other 000 emergency services as well as her role within SAAS. With her expertise, Nichole is instrumental in our major incident responses, bringing her calm and considered approach to the team. As an exceptional role model and mentor to many, Nichole's commitment extends far beyond direct patient care. Many of us in SAAS can reflect on the education, mentoring, guidance, and support of Nichole over the years. A well-earned accolade recognising an exceptional contribution to SAAS.
Lawrence Tomney has dedicated an impressive 50 years as a volunteer on the Eyre Peninsula. Lawrence continues to offer outstanding care in his local community as an ambulance officer and is known for going above and beyond to guide and develop the skills of his colleagues, especially newer team members. His dedication to the community, represented by such exceptional service over such an exceptional period, shines as an example of true community spirit, and care for others. In addition to his ambulance role, as a trained pilot, Lawrence has been able to aid search and rescue operations and transport community members to medical appointments across the state. He is a man of many skills and an absolute asset to have on our green team.
Congratulations Nichole and Lawrence. Your contributions to SAAS and our South Australian community are extremely noteworthy, and your dedication is outstanding.