Delta therapy dogs visit our triple zero staff
Published: 28 November 2021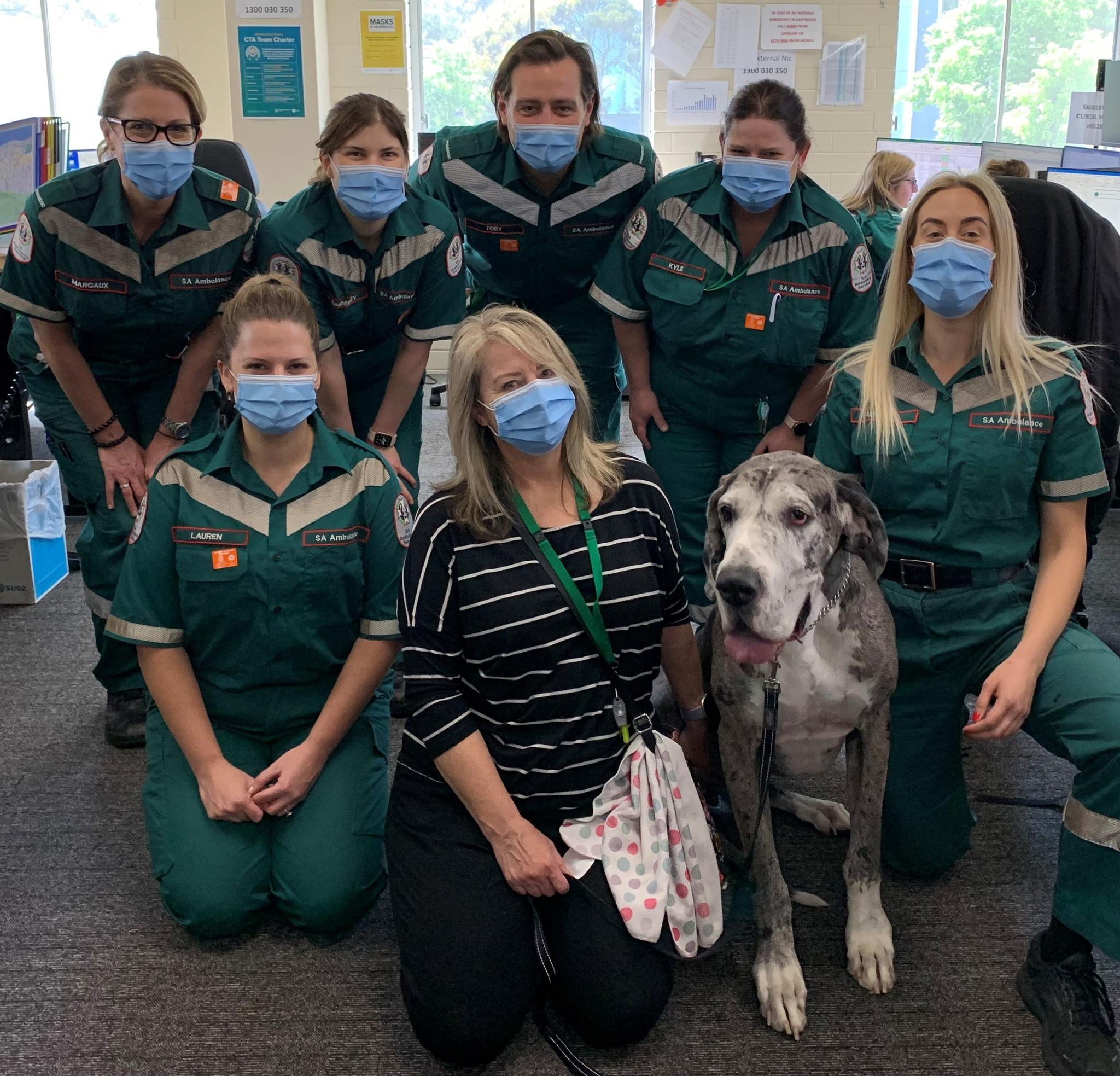 With a large Great Dane in the office, the SAAS Clinical Telephone Assessment (CTA) team quickly forgot about the stresses of the job.
Therapy Dogs have been found to have a positive impact on social, emotional, physical and physiological health, and can improve quality of life and well-being.
Therapy dogs like George regularly visit SAAS staff, as part of a program to reduce stress and lift morale. George warms the heart and allows that pause and reflect moment in our busy and sometimes stressful days.
Delta Therapy Dogs is a national leader in the delivery of Animal Assisted Services, with over 1,200 volunteers delivering Animal Assisted Activities (AAA) and Collaborative Animal Assisted Therapy (C-AAT) in hospitals, aged care facilities, youth services, mental health services, correctional facilities, and other health and community services right across Australia.
To find out more visit thr Delta Society website.