Emergency Services Blood Challenge
Published: 6 December 2021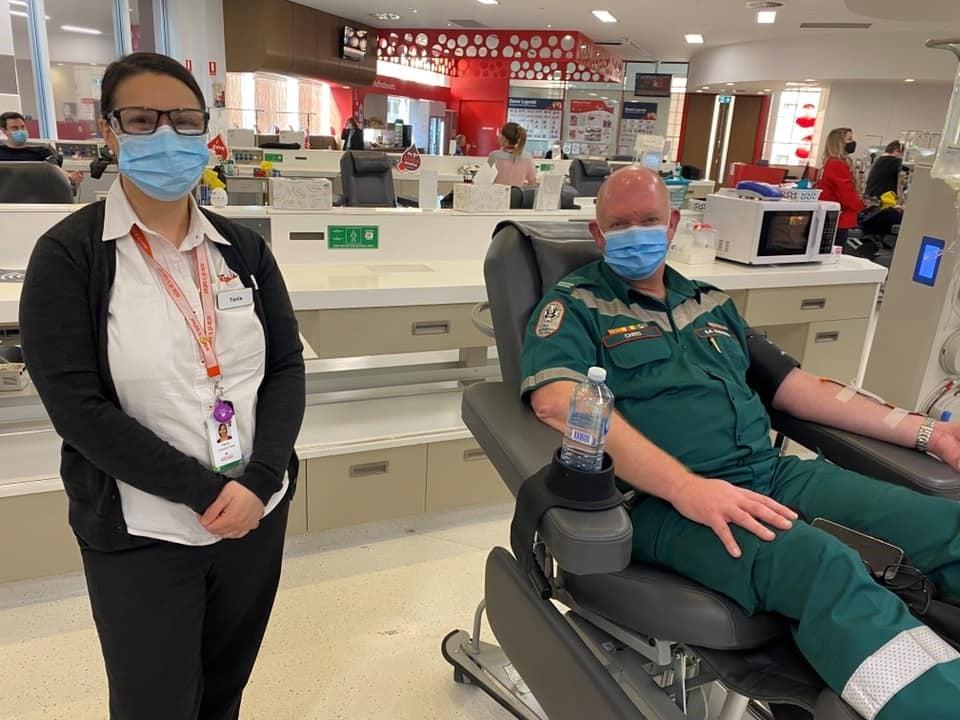 Each year SAAS staff roll up their sleeves for the annual Emergency Services Blood Challenge.
Hosted by the Australian Red Cross, the challenge aims to bring people together and save lives through blood and plasma donations.
This year, SAAS completed another life-saving effort, with a total of 676 donations – that's 2028 lives saved!
A single blood donation can save up to three lives. The donated blood can be made into 22 different medical treatments. Treatments are used for events such as operations, childbirth, trauma, and illnesses and diseases.
Depending on what you choose to donate – blood or plasma – a donation appointment can take from 45 minutes to an hour and a half.
To find out more visit the Donate Blood website.