Will you answer the call for your community? Become an SA Ambulance Service volunteer today.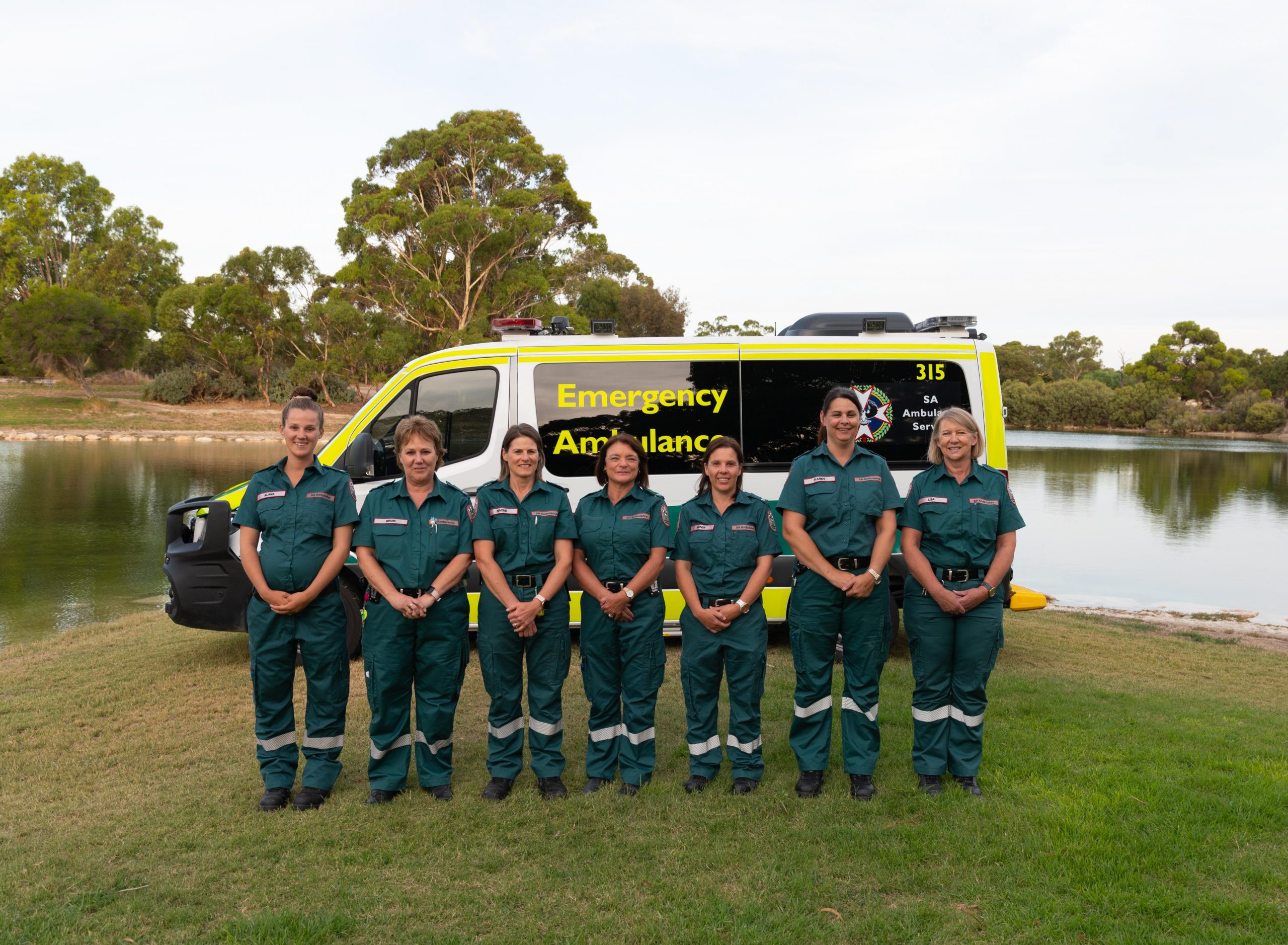 SA Ambulance Service is today launching its volunteer recruitment campaign, Answer the Call. The campaign aims to attract volunteers across country South Australia.
More than 1200 volunteers provide ambulance services to South Australians in 80 locations.
This year the campaign will stretch from Elliston on the Eyre Peninsula to Robe on the Limestone Coast.
Relieving Executive Director Operations (Country) Jarred Gilbert said SAAS encouraged all regional South Australians to consider how they may contribute to their communities by signing up.
"SAAS volunteers help their communities in times of need, working with other likeminded individuals to answer the call when needed," Jarred said.
"Becoming a SAAS volunteer can open up doors professionally, help you to meet new people and gives you a sense of pride in helping your community," he said.
The recruitment campaign will commence in the west of the state and move progressively east over the next four months.
This year's campaign will include a 30 second television commercial, to be shown in regional South Australia.
"We're looking forward to showcasing the great work of our volunteers not only on television, but also online and in other publications, which we hope will inspire others to answer the call in their communities and gain practical skills and knowledge by joining one of our volunteer teams," Jarred said.
Volunteers join the service from all walks of life, and no prior medical knowledge is required.
SAAS provides training, uniform and reimburses out of pocket costs such as travel and childcare. A fully qualified volunteer Ambulance Officer is awarded a Certificate IV in Healthcare and volunteers and their families also receive free Ambulance Cover whilst volunteering for their communities with SAAS.
Stations looking for volunteers include:
Cleve, Elliston, Hawker, Tumby Bay, Moonta, Wallaroo, Minlaton, Yorketown, Warooka, Ardrossan, Gladstone, Crystal Brook, Jamestown, Booleroo, Orroroo, Burra, Clare, Riverton, Eudunda, Hamley Bridge, Kapunda, Kangaroo Island, Coomandook, Coonalpyn, Tintinara, Meningie, Mannum, Lameroo, Pinaroo, Karoonda, Lucindale, Padthaway, Kingston and Robe.