Homeward bound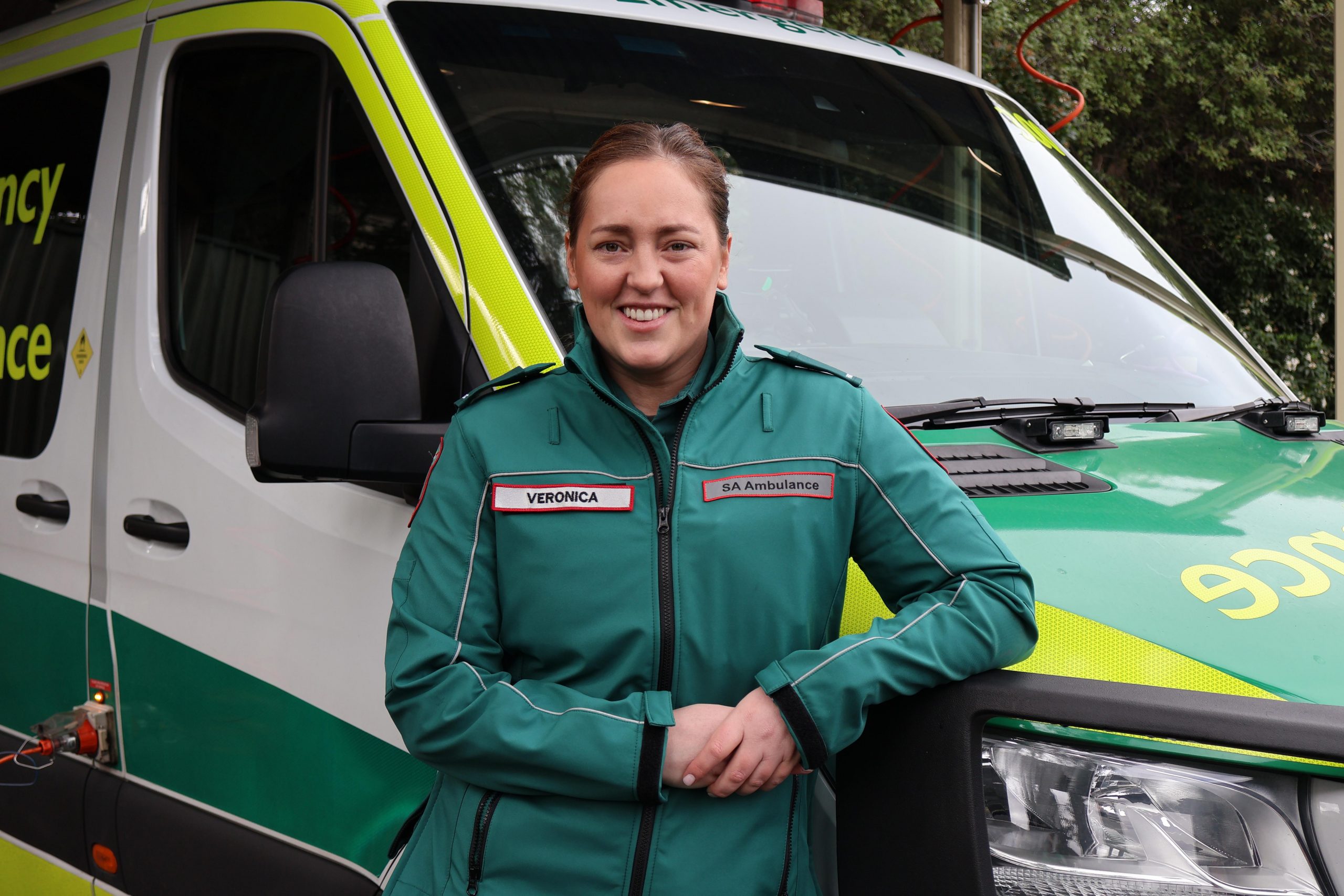 There's something to that song, for both Von Hardy and Jordan Carswell. The experienced paramedics have returned to South Australia in SAAS's ongoing recruitment drive.
Von has spent the past six years with the Queensland Ambulance Service and felt it was time to come home.
Jordan did his internship in New Zealand and spent close to 5 years in Wellington before moving back for family and career reasons.
Von said coming home to Adelaide had been a welcome change.
"It feels incredibly nostalgic to see familiar sights like the Men in Black cut-out figure on Cross Road and the Vogue and Capri signage on Unley and Goodwood Road—it's almost exactly as I remember it," she said.
"These small details bring back fond memories and make the transition feel even more special."
Jordan shared similar sentiments when asked about returning to Australia.
"We were sitting somewhere in the sun doing some paperwork and I heard a kookaburra, I haven't heard that in a long time and that does feel like home," he said.
"For me, there's just some unique things about South Australia, the scenery and the smells."
Both of them have returned as part of SA Ambulance Service's experienced paramedic and intensive care paramedic recruitment program.
They will complete a short induction and probation period before being awarded an authority to practice in SA.
There are small differences in paramedic practice across services, but as Jordan put it: "people are people and they have all the same needs as anywhere else in the world".
"Overall, while there are differences in scope of practice and the socioeconomic landscape that I personally worked in, I find that the core principles of providing quality care to patients remain consistent between QAS and SAAS," Von remarked.
"I am grateful for the opportunity to adapt to the variations and continue my dedication to delivering excellent emergency medical services in South Australia," she said.
If the hills or beaches of Adelaide are calling your name, head on over to the recruitment page.